Every big idea starts small. Match-Well Die Casters started small when three Founders, Mr. Ashwin Shah, Mr. Ajitkumar Pillai and Mr. N. G. Arora, had their Eureka moment in 1994. They collectively envisioned integrating strong business ethics and operations to providing complete Die casting solutions to our delighted customers at a competitive price. In keeping with their vision, we operate out of our 4 state-of-the-art manufacturing facilities in Chakan (Pune), Bhandup (Mumbai), Mahape and Koparkhairne (Navi Mumbai) today.

Customer-centric approach, commitment to excellence, integrity, superior quality products and unmatched expertise in manufacturing high pressure die-cast components in Aluminum and Zinc-based alloys forms the cornerstones of the Match-Well Die Casters. Creating customer delight is at the heart of every business initiative we undertake. It is reflected in the way our team of seasoned professionals handles every step right from conceptualization, creation, production to final delivery to our customers with precision.

We believe in 'One Team, One Vision'. It is in line with our overall business objectives to creating value through CSR initiatives for driving economic, social and environmental sustainability for our stakeholders. We endeavor to demonstrate these through our intent and corporate policies.

Today, we have expanded our footprints to Gujarat, Karnataka, West Bengal, Uttaranchal and Silvassa in addition to Maharashtra. This has been possible solely due to the unwavering commitment of our 250+ team of experienced professionals deployed in Marketing, Purchase, Die Designing and Making, Production and Maintenance, Quality Assurance, Stores and Dispatch, Accounts and Finance departments, to realize the company's vision.

Our journey since inception has been replete with trials and jubilations. Today, we have been bestowed with 5 prestigious awards from the industry including Best Cost Down Award from Keihin Fie in Chakan, 5-S Award from Advik, Delivery Award from KFI, Quality Award from Schrader Duncan and Best Response Award from Knorr Bremse.

Going forward, we seek your continued patronage in taking our company to the next level.
---
VISION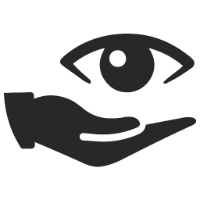 To integrate our business values and operations to meet and exceed the expectations of our stakeholders including customers, employees, investors, suppliers, the community and the environment. We also acknowledge that our social, economic and environmental responsibilities towards these stakeholders are integral to our business and therefore, we aim to demonstrate these responsibilities through our actions and within our corporate policies.
MISSION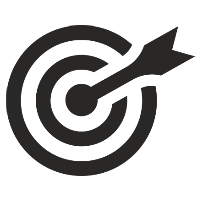 To engage every level of the organization to set the benchmark in superior quality, customer care, respect and stakeholder value. Setting crystal clear expectations, flawless execution and proactive management are critical to achieving the desired results.